UltraSlot is used in external concrete areas which are subject to constant traffic, such as airports & ports. The system is designed to ensure sufficient depth of concrete cover over the main body of the channel to withstand ultra heavy-duty loads.
The channel top edge has an outward fold for protection over the edge of the concrete encasement/surround, to prevent damage. Innovative channel features; concrete anchors, stabilising bars, channel feet and others, ensure the channel has a physical connection to steel reinforcing and is properly tied into the concrete encasement/surround, to create a strong, solid and durable structure.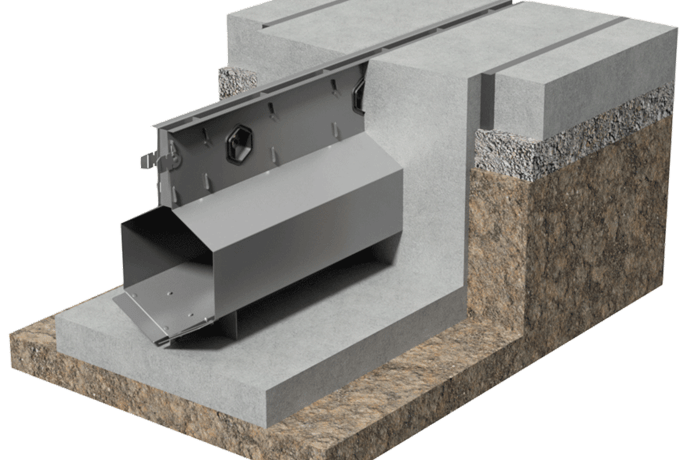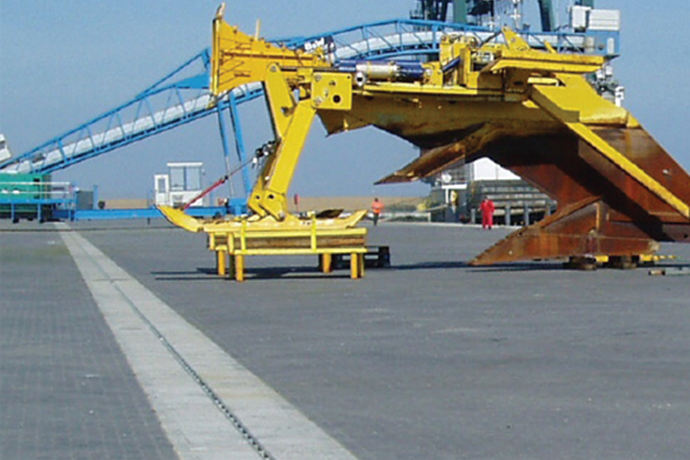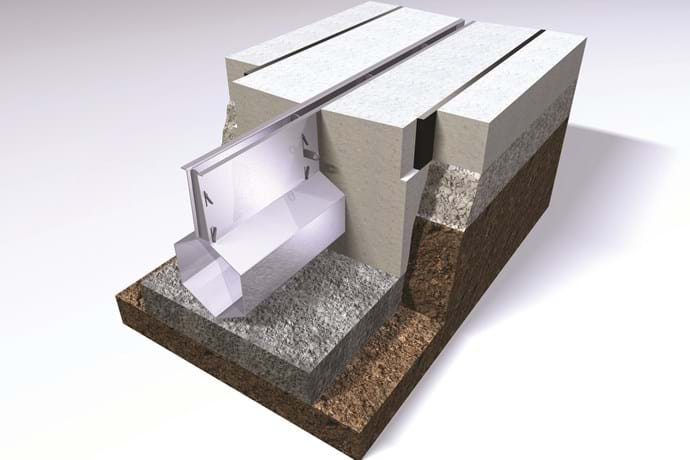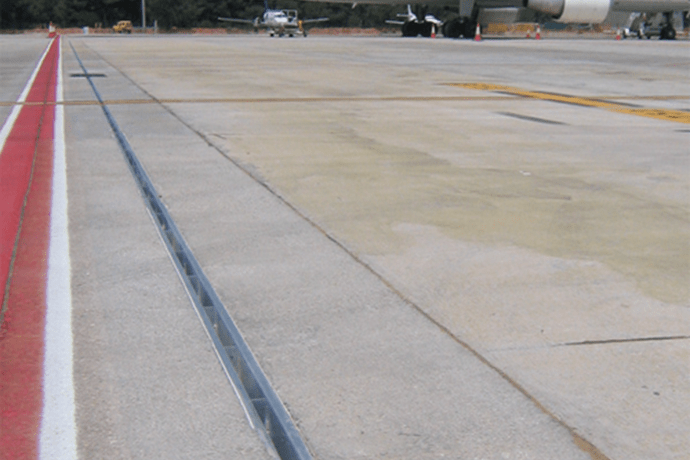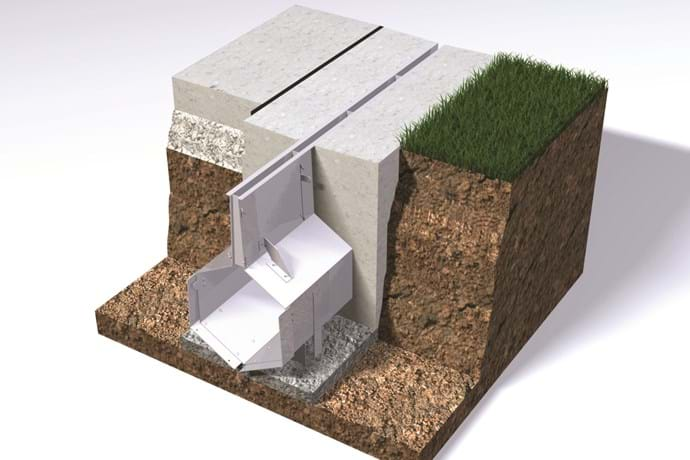 UltraSlot Treadsafe Bar: A Treadsafe Bar can be fitted to the UltraSlot channel, which reduces the slot opening from 30mm wide to 2x9mm wide slots. This has no effect on the intake capacity of the system but will make the channel safe to cross when used in locations where pedestrians are walking over the area. The NEW through spacer gives designers the flexibility to pass cables or other services through the channel throat as well as detail additional reinforcing for CastSlot and UltraSlot products. The new locking design ensures alignment and a tight fit prior to taping and pouring.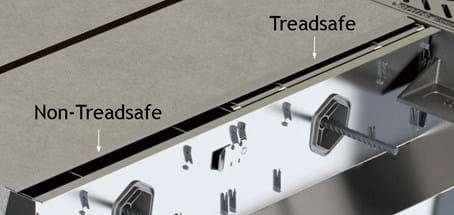 Load Classification: A15 to F900
Strong and durable
Watertight
Rigid steel lining
High capacity
Stepped fall & self-cleansing
Maximum intake
Continuous interception(reduced wash-over)
Fewer channel joints
Reduced maintenance cost
Safe system
Tamper proof
No moveable parts
Time and cost savings
Quick installation
Easy to handle
Impact resistant
High quality finish
Simple system, quick design
Precise and aesthetic
Design flexibility
Proven performance
Quality assurance