The unobtrusive profile of CastSlot sits neatly within concrete, asphalt, and block surface finishes. CastSlot features an electro painted ductile iron throat section, which is securely fixed to the galvanised steel channel body to provide an exceptionally robust yet discreet drainage system.
A treadsafe option is also available for area where there is regular foot traffic. Available with a 10mm or 30mm opening.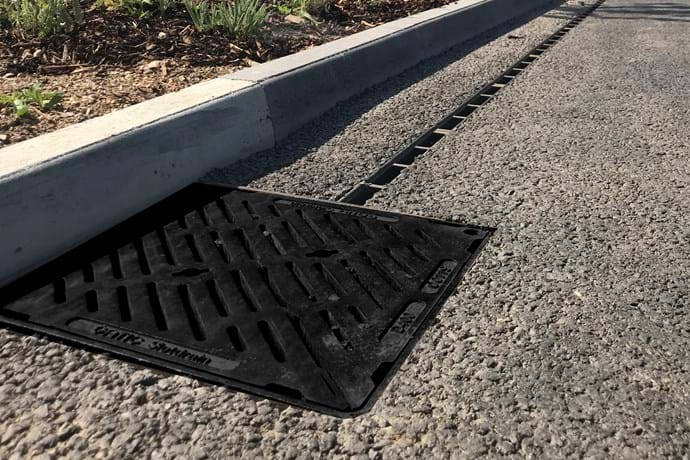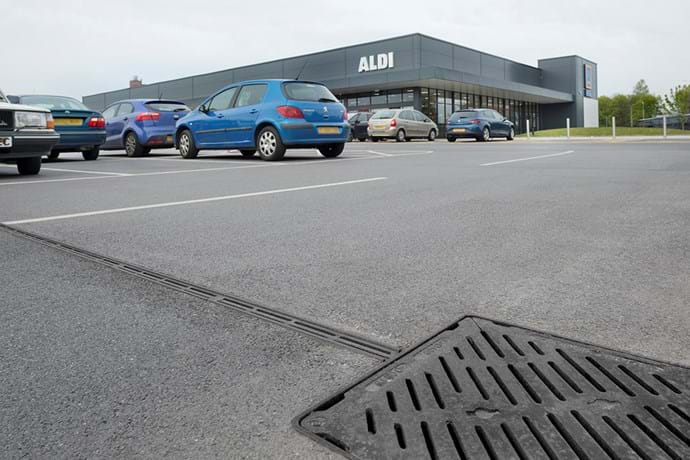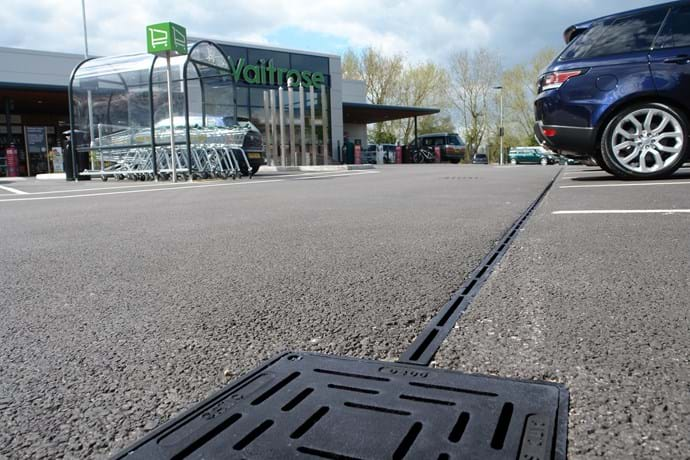 The NEW through spacer gives designers the flexibility to pass cables or other services through the channel throat as well as detail additional reinforcing for CastSlot and UltraSlot products. The new locking design ensures alignment and a tight fit prior to taping and pouring.
CastSlot is ideal for areas of vehicular traffic such as car parks and industrial units where there is slow turning traffic.
Load Classification: A15 to F900
Available channel widths:
High capacity surface water drainage
100mm, 150mm, 225mm, 300mm, 350mm, 400mm, 500mm, 600mm
Strong and durable
Watertight
Rigid steel lining
High capacity
Stepped fall & self-cleansing
Maximum intake
Continuous interception(reduced wash-over)
Fewer channel joints
Installation benefits
Time and cost savings
Quick installation
Easy to handle
Impact resistant
High quality finish
Client benefits
Reduced maintenance cost
Safe system
Tamper proof
No moveable parts
Design benefits
Simple system, quick design
Precise and aesthetic
Design flexibility
Proven performance
Quality assurance