Gatic Composite is a comprehensive system of single duct and multispan access covers and frames for use in pedestrian areas where an anti-slip, light weight, lockable and aesthetic solution is required in environments up to B125 loading.
Gatic services
Gatic offers a full support service to specifiers and contractors, including Computer Aided Design. AutoCAD compatible details of all Gatic products are available. Please consult our technical department for assistance.
In view of our commitment to product improvement, we reserve the right to alter designs without notice. Design changes will not adversely affect the performance or loading capability of our products.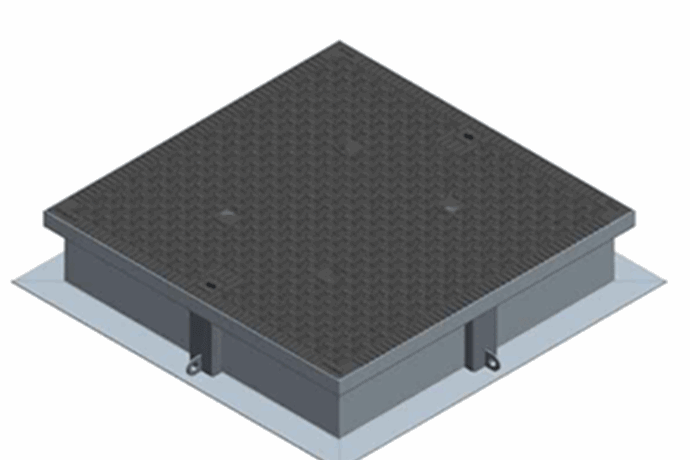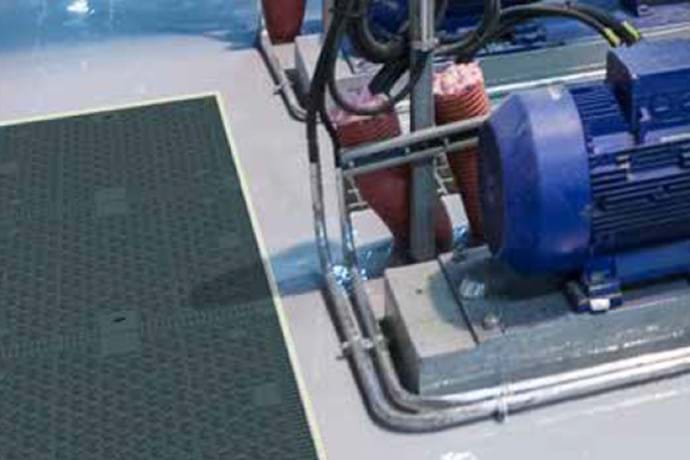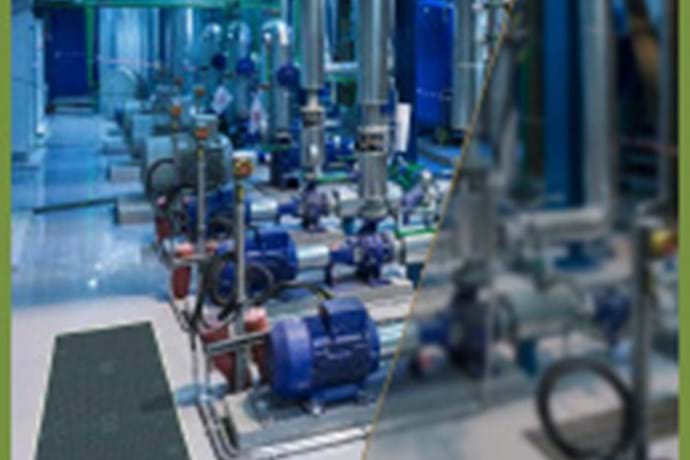 Performance
Our composite covers have been tested independently for antislip properties in both dry and wet conditions.
Secure and vandal resistant
Gatic covers are lockable and cannot be removed without the correct lifting key so unauthorised removal is virtually impossible.
Loadings
All Gatic Composite covers will withstand test load and maximum permanent set criteria specified in BS EN 124: up to B125.
Secure Support
The clear opening width between supporting frames is bigger than the pit/chamber design to allow for minor deviations in pit construction dimensions.
Removable Support Beams
Supporting beams in Composite Multispan units are easily removed with appropriate lifting equipment for access to the total chamber area. Beam wallboxes do not project into the chamber opening.
Installation
Consignments of Composite units are supplied with comprehensive installation instructions.
Environmental commitment
Responsibility towards the environment is our primary concern. To meet these requirements we have an integrated Quality (BS EN ISO 9001) and Environmental (BS EN ISO 14001)
Management System which encompasses the design, manufacture and management systems within the company and ensures our commitment to continuous environmental improvements regarding the manufacture and design of all our products in the following ways:
Minimise environmental impact
Commit organisational resources to energy management
Reduce energy costs
Give high priority to energy efficient investments
n Consider life cycle energy costs for all new projects
Minimise C02 emissions year on year
Use energy from sustainable resources wherever possible
To achieve these goals we have put in place the necessary systems and controls to meet demanding environmental targets and to make sure that these are maintained for the future benefit of the environment and our customers alike.
Cover types
Gatic Composite covers are lightweight and extremely strong, which reduces lifting risks to installers and inspectors. This is a major advantage of composite materials.
Finishes
Colours available - Black, Grey, Blue, Green and Red. Other colours available on request
Frame work - Galvanised steel.