For applications where a gully body is not required, Wade offers a comprehensive range of high quality gratings and access covers which complement floor finishes.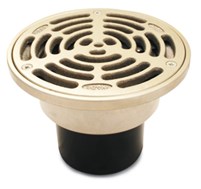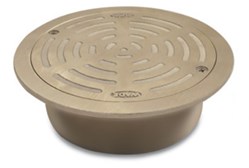 Direct connection versions look identical to Vari-Level versions when installed, but are machined to enable direct connection to pipework by means of proprietary couplings or ring seal sockets.
Mostly, one version of grating or access cover is suitable for all pipework of the same size, but tolerances of castings and pipework are such that in some cases different versions of the same style and size of grating or access cover are required for different pipework – this is made clear by the Spec.


High quality direct fix gratings and access covers:
Cast Iron (BS EN 1561) - Sherardised, matt finish
Nickel Bronze (BS EN 1982) - Satin finish
Stainless Steel - Grade 304 Satin finish
Three material options available:
Cast iron - for use in unfinished floors such as plant rooms and car parks and also for restoration or refurbishment projects where there is a requirement to match period architecture.
Nickel bronze - for use in pedestrian areas; versions are available to suit a variety of floors finishes including ceramic or vinyl tiles, marble, pavious, terrazzo, resin, carpet or wood. Flexible sheet flooring such as vinyl and trowel applied composition flooring.
Stainless steel (grade 304) - for use in high specification applications including food preparation and production, prison cells, showers and areas where high corrosion resistance is a requirement. Grade 316 is recommended and is available on request.
Direct Connection Installations
Connections
To complete the connection a coupling ring seal socket is required. Gratings can also be connected to 100mm Supersleve clay pipes using adaptor T1103.
For connection to other pipework systems, couplings are generally available form the pipework supplier.