Wade Sediment Interceptors are used to help prevent blockages where solids such as food scraps, hair, plaster, sediment etc are discharged into drain lines.
How does it work?
Solid material is captured in a collector - a bucket or, fro fine particles, a filter bag - which needs to be fitted out of the interceptor for emptying at an appropriate frequency.
Features
Suitable for floor standing or semi-recessed installations
2" BSP female inlet and outlet may be connected to pipework by means of proprietary connectors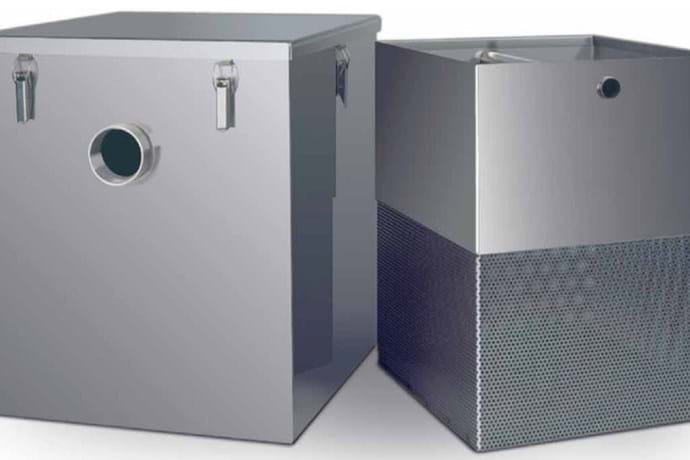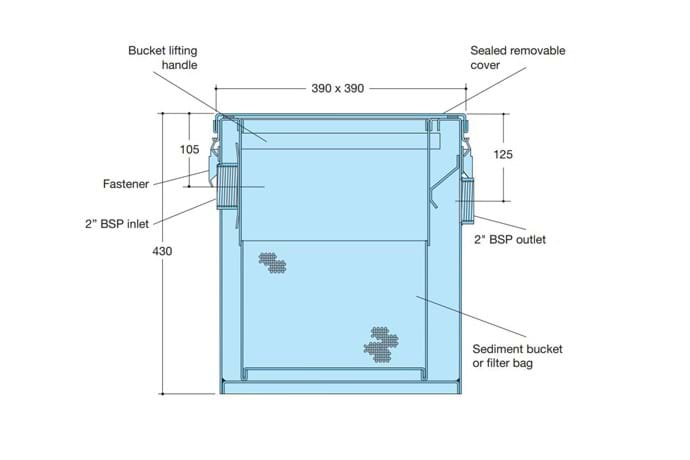 Spec Code        Flow Rate l/sec.       Solids Collector
5740                 0.4                            Bucket - stainless steel                                                                          (1.75mm dia, hole size)
5750                 0.4                            Bag - polyester                                                                                      (100 micron hole size)
Note: Minimal clearance above cover of 450mm is required for removal of bucket / bag.
Stainless Steel grade 304, satin finish seal - expanded closed cell neoprene
For polished finish, add suffix 'P' to Spec Code.
Routine Maintenance - Annually
Remove main cover
Remove and clean collector
Drain and clean tank
Check joints and seal