Grease flushed down the drain can cause blockages and unpleasant smells in work areas. Blockages can lead to overflows and health hazards, whilst drain clearing is an inconvenient and costly operation.
A Wade Actimatic Grease Converter eliminates such problems and is a Natural means of Permanently converting grease to bio-degradable products.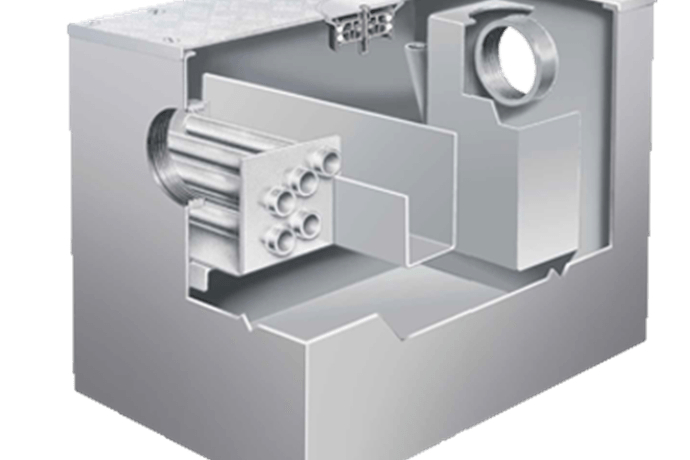 Product Range
Actimatic Grease Converters are available to suit a wide range of applications.
Wade Actimatic in powder or liquid form is a bacterial product formulated to deal with kitchen effluent.
An Automatic Dosing System is available for use with Actimatic Liquid. The unit automatically doses the Grease Converter with diluted Actimatic Liquid once daily at a time selected by the user.
Sediment Interceptors are used to help prevent blockages where solids such as food scraps, hair, plaster, sediment etc. are discharged into drain lines.
How does it work?
The Actimatic Grease Converter works in two stages:
1. Separation
– effluent entering the converter passes over a hydrafilter baffle* which causes grease to form in globules which float to the surface.
2. Digestion
– achieved by Wade Actimatic which produces a colony of micro-organisms to degrade wastes and convert to water soluble, environmentally friendly products.
Wade's Actimatic Grease Converters can be advantageous on septic tank drainage tanks.
Seal - Expanded closed cell neoprene
Other parts - Stainless steel grade 304
Grade 316 stainless steel also available on request along with an anti-slip cover.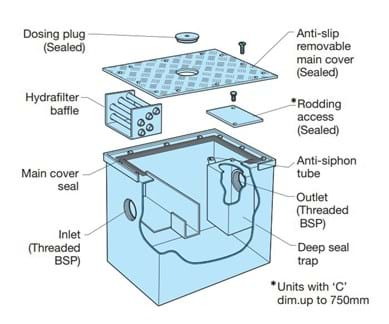 Wade Actimatic Grease Converters are designed to be installed in existing or new kitchens, at restaurants, canteens, hotels, hospitals, etc., and also at commercial or industrial premises where food is cooked, prepared or processed.
There is no optimum distance between the last fixture and the converter; it is generally accepted that pipework longer than 8 metres may allow grease to solidify before it reaches the converter.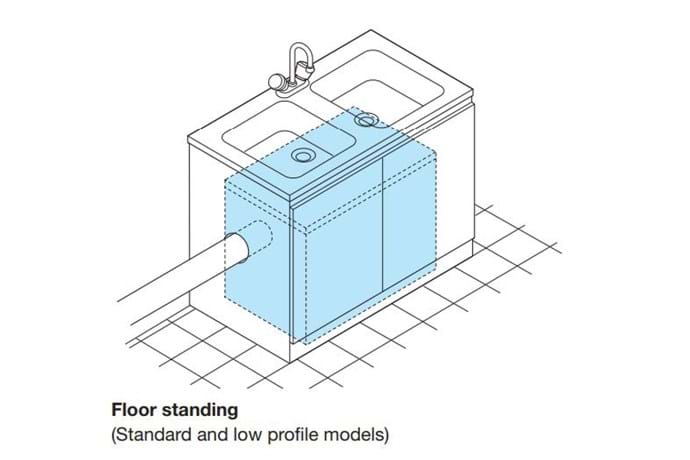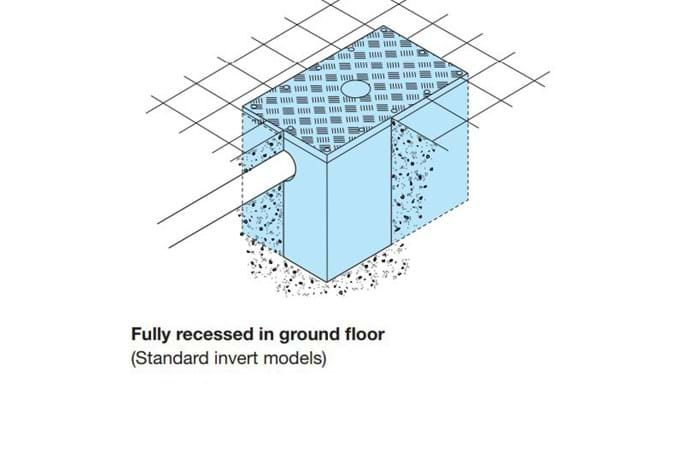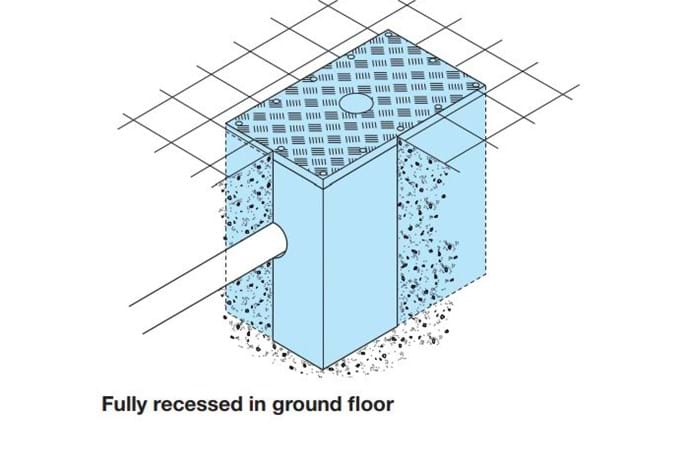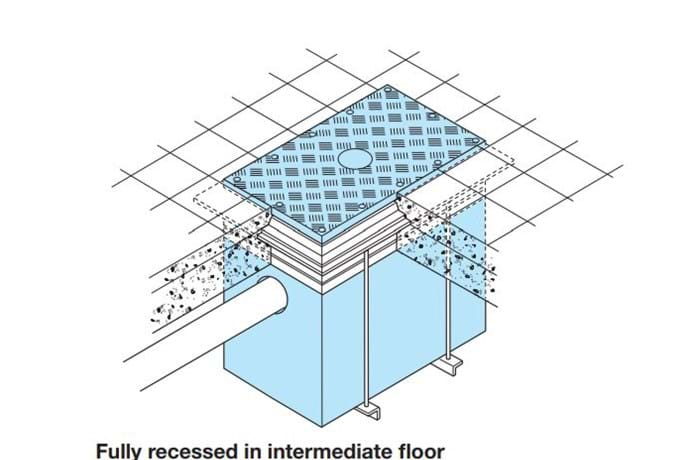 It is not recommended that waste disposal units discharge into a Grease Converter, because frequent cleaning out will be necessary. Waste from vegetable peelers must be filtered before discharging. Certain cleaning agents (Chlorine, strong caustics, bleach etc.) in concentrated form, have a detrimental effect, and should not be discharged into a Grease Converter.
Installations may require prior approval from the Local Authority Environmental Health Department. Wade Actimatic Grease Converters satisfy current Building Regulations / Standards in the U.K., and meet requirements of drainage systems designed in accordance with BS EN 12056-1:2000.