A full range of traditional gutter profiles with simple spigot joints, wet sealed and bolted with an extensive range of fixing options. Heritage aluminium gutters are manufactured using modern aluminium casting techniques and are factory finished. 
A range of traditionally designed, socketed extruded aluminium downpipes. Connections between pipes and fittings are made with loose cast sockets, available with ears for fixing back to the wall. Pipes can also be fixed with a choice of base clips to give alternative projections.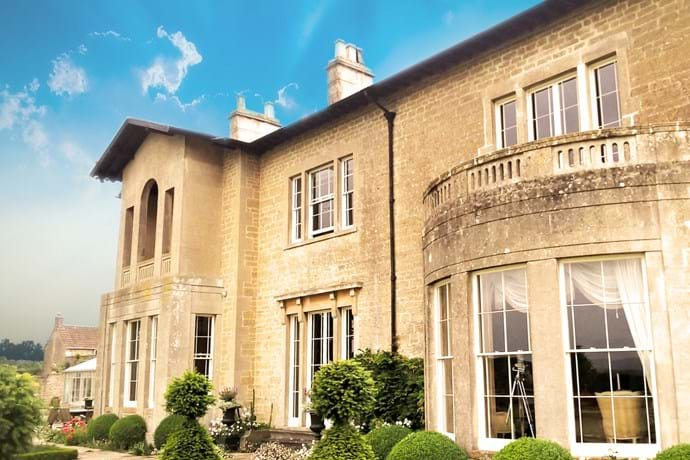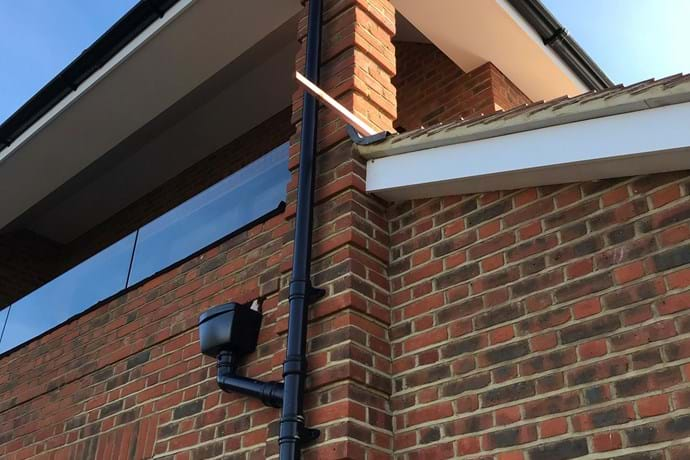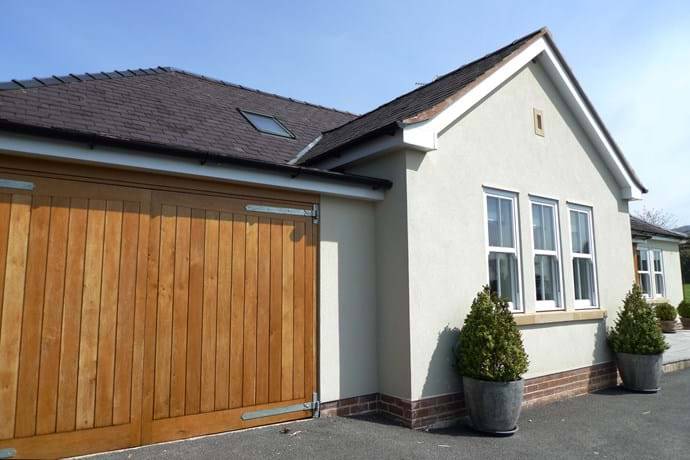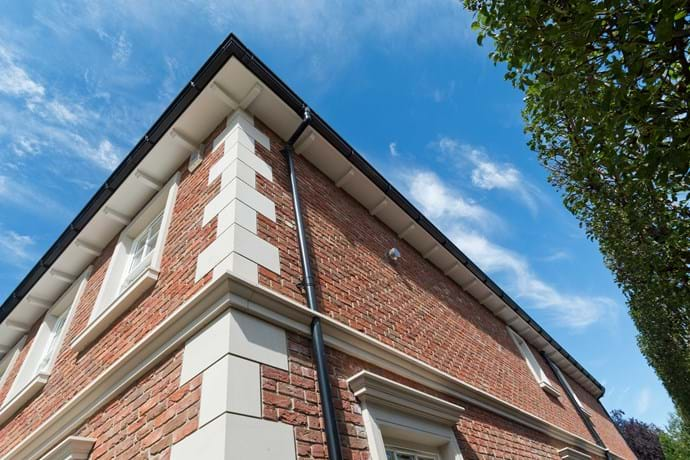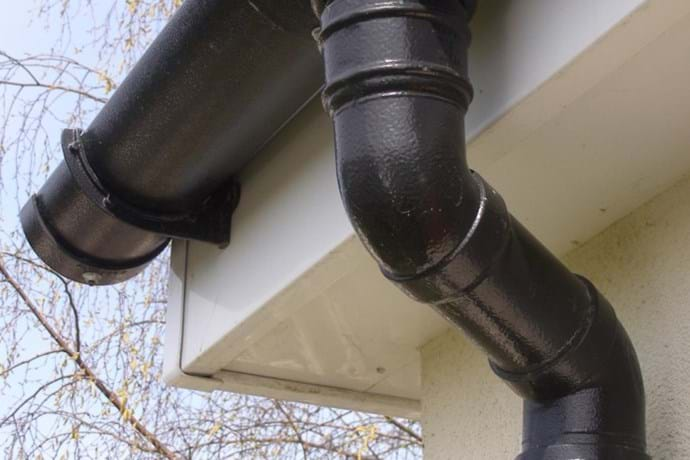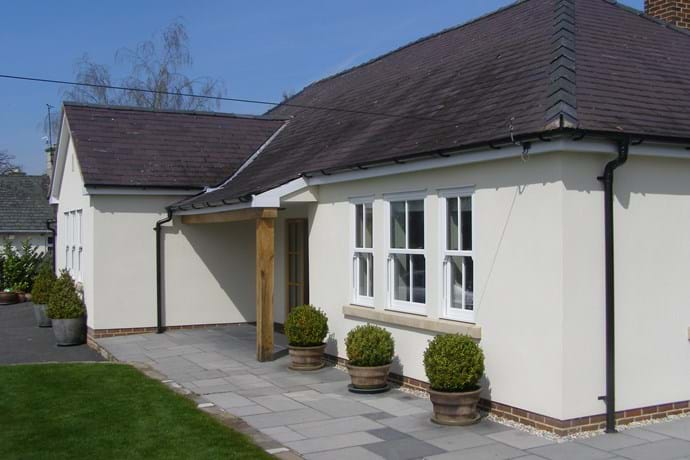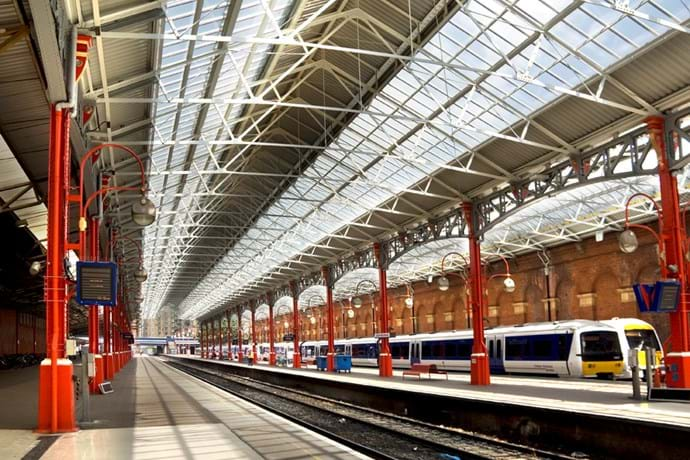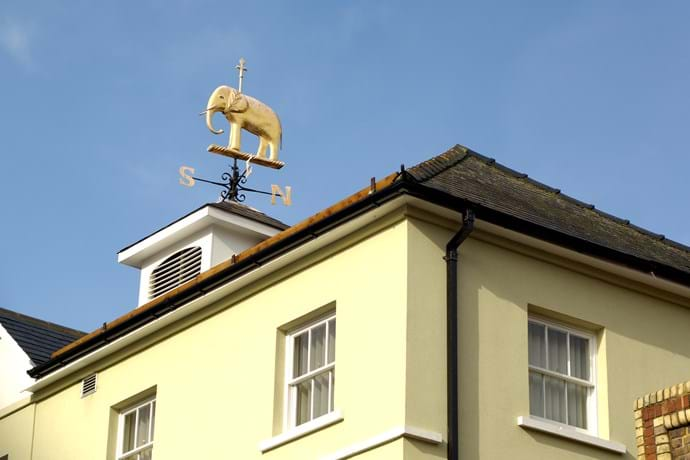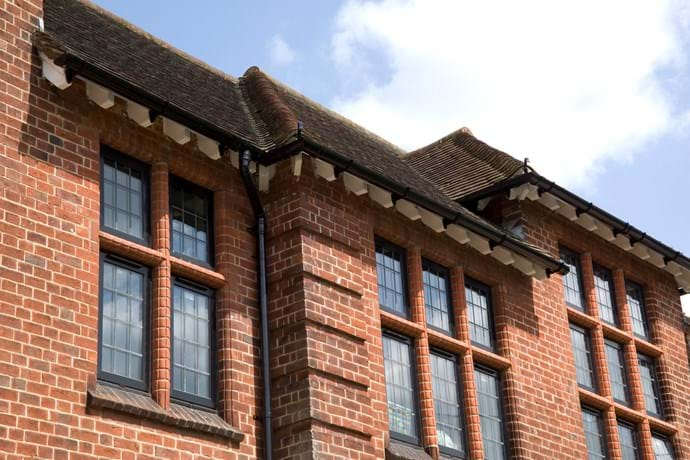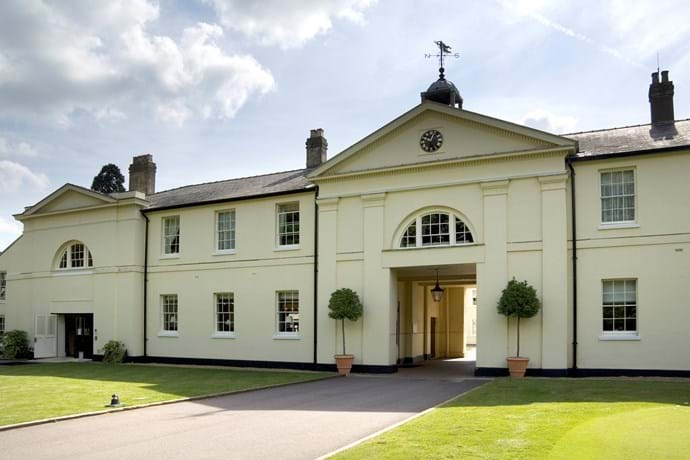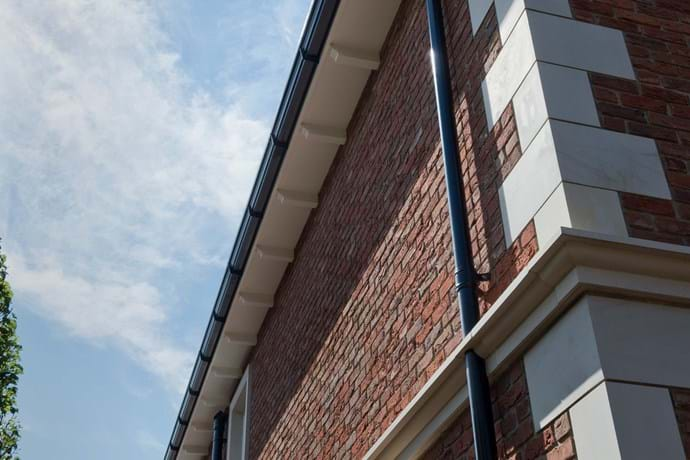 Circular

Heritage Circular
Available in:
63mm (2.5") RW1
75mm (3") RW2
100mm (4") RW3
150mm (6") RW60
Square

Heritage Square
Available in:
75 x 75mm (3 x 3") RW33
100 x 100mm (4 x 4") RW44
Rectangular

Heritage Rectangular
Available in:
100 x 75mm (4 x 3") RW43
UK manufactured in accordance with BS 2997:1958 (1980)
5 profiles available in a choice of imperial sizes
Lightweight, durable and non-corrodible
Easy to handle and fix
Life expectancy of aluminium: 40 years (rural/suburban areas); up to 25 years (industrial/marine areas)
Aluminium is 100% recyclable
Half Round, Beaded Half Round, Beaded Deep Run, Victorian Ogee & Moulded gutter profiles 
Ideal for traditionally designed buildings
Used as a direct replacement of cast iron
Also appropriate for modern, fast track contracts
For both flush and projecting eaves applications
Heritage downpipes are extruded sections with cast sockets
Compatible with all Alumasc aluminium gutter systems
Factory finished, in a choice of 1, 2 and 3 metre pipe lengths
BBA approved polyester powder coating process 86/1671
In-house powder coating facility
26 standard factory applied colours
A wide range of heritage textured colour finishes
BS or RAL colours available to special order
Can be supplied to resemble cast iron surface texture (black) to special order
Also available in plain mill finish for on-site painting
Request a Product / Colour sample
Request a sample
Error loading Partial View script (file: ~/Views/MacroPartials/InsertUmbracoFormWithTheme.cshtml)
Wet sealed and bolted joints
Extensive range of fixing options
Minimal maintenance requirements
Pipe jointing by separate sockets gives maximum flexibility for installation
Simple fixing to wall by eared sockets or a choice of pipe clips
Installation Guide Heritage Gutters
Download the Heritage gutter installation guide here. 
Installation Guide Heritage Pipes
Download the Heritage downpipe installation guide here.