Wade have solved the problem of access to an inspection chamber or a service duct within a building where sheet floor covering is used with the double sealed sliding access cover. A watertight joint formed between the sheet floor covering and the edge of the frame, prevents water from seeping into the structure. 
Stainless Steel - grade 304. Easy open sliding mechanism can be opened and closed safely by one person.
For use in high specification applications including food preparation, prison cells, showers and areas where high corrosion resistance is a requirement. In applications such as swimming pools or having and aggressive atmosphere, grade 316 is recommended and is available on request.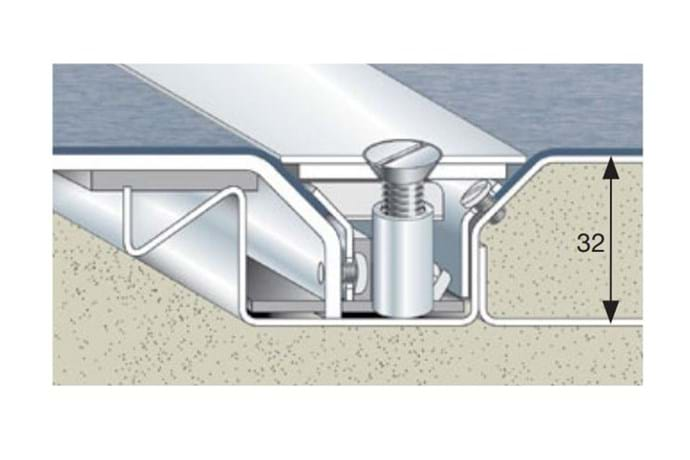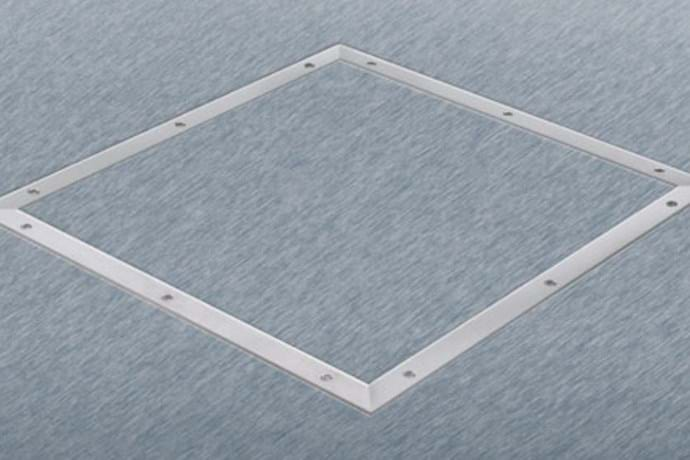 Airtight - Double sealed by closed cell neoprene gaskets to meet all current building regulations.
Hygienic - Stainless Steel garde 304, no holes, recesses or dirt traps.
Load Class Rating - K3.
Reliable - Floor material edges remain clamped even when cover is removed.
Safe - All edges of floor material are securely clamped in position by concealed clamp strips. No steps or exposed edges.
Vandal Resistant - Cover can only be opened after loosening several screws. Can also be supplied with pin Torx screws for security applications.
Watertight - Clamped flooring prevents water from seeping into the structure.
Floor Type - Use with vinyl / material thickness 2mm - 4mm.
Stainless Steel grade 304 in a range of sizes from 450 x 450mm to 900 x 600mm.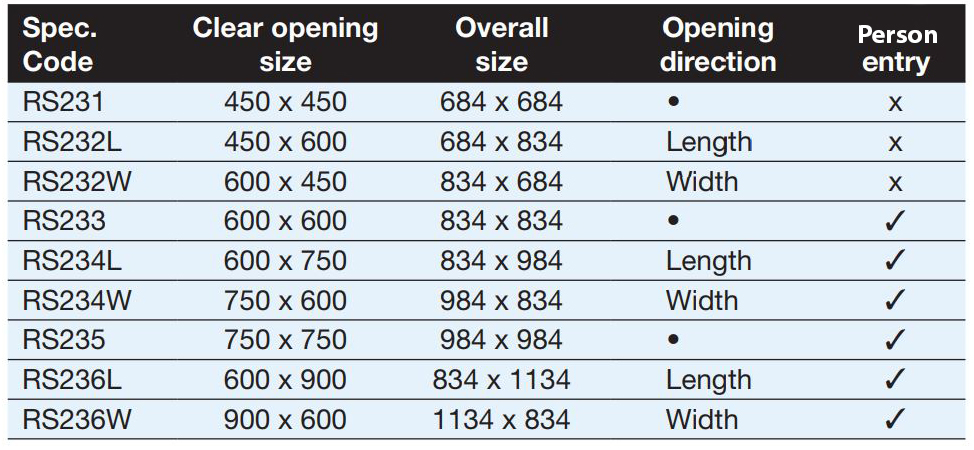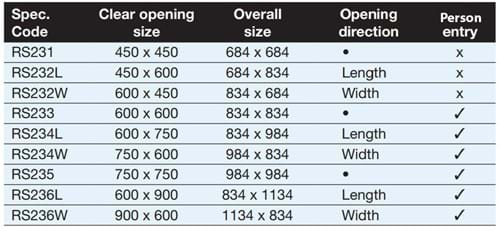 The visible width is the 'clear opening' plus 202mm. Overall frame is additional 32mm.
Opening
The product opens in one direction only per diagram below, designate 'L' or 'W' in the Spec cod.