Harmer Modulock is a fully engineered raised pedestal system for supporting paving slabs, timber or plywood sheet decking at varying heights from the sub-structure. Available with a Self-Levelling head, a Fixed Head or the NEW Timber Decking Self Levelling Head.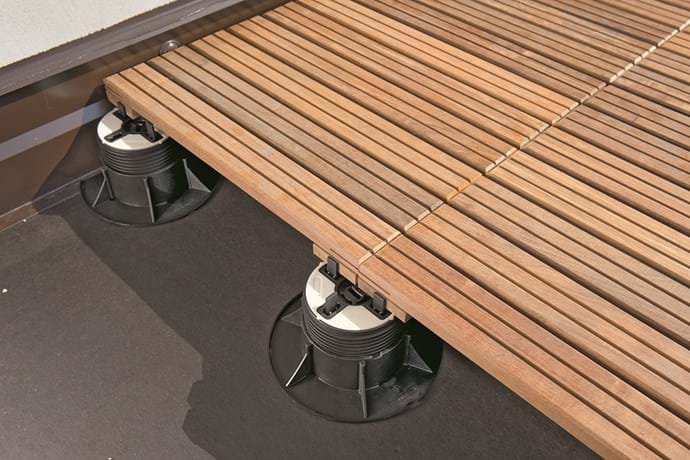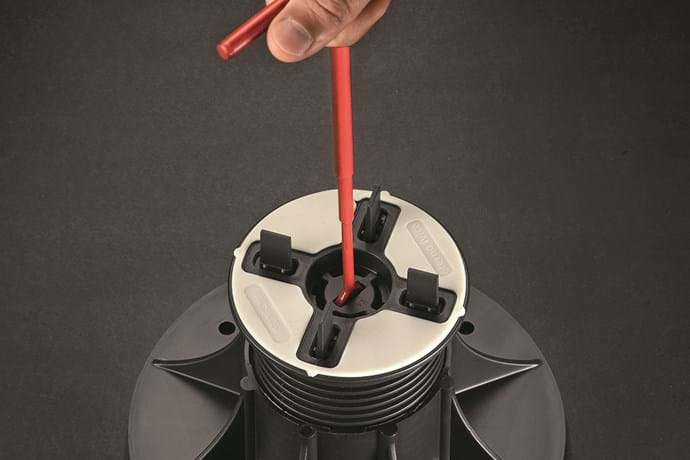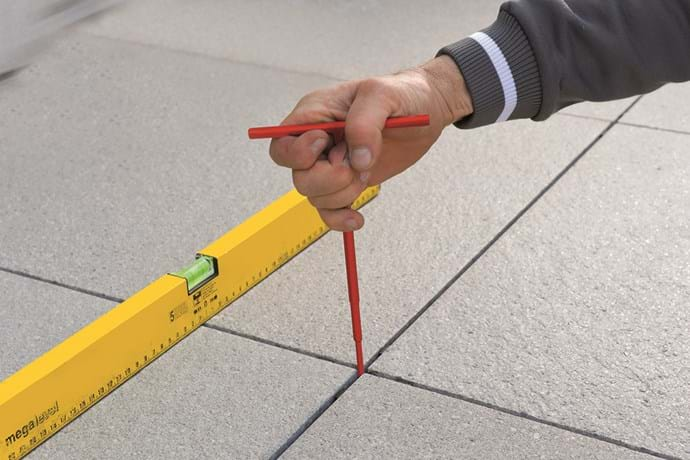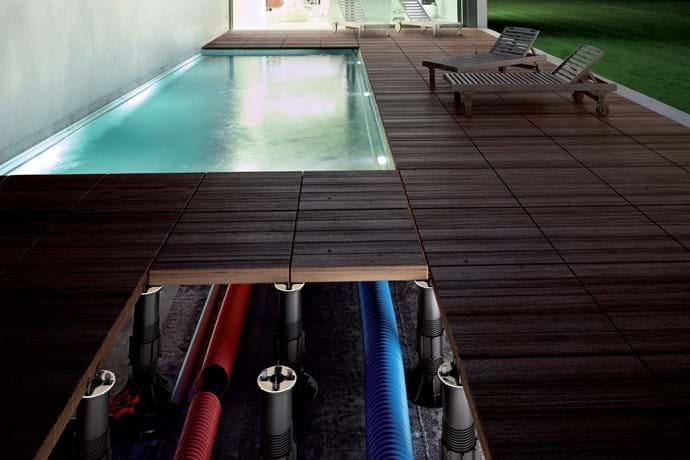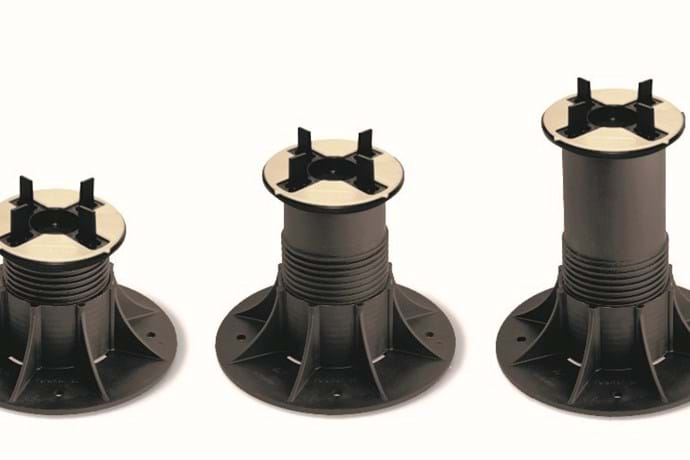 A rainwater channel system in three sizes consisting of slotted sides with either grill or grate slotted grating.
Rainwater runoff is collated at hard surface level whilst percolation is relived at membrane level
Modulock slot sided channels can be used on podium decks, terraces and balcony areas in conjunction with Harmer Rainwater Outlets and Modulock Pedestal Support systems
Can be laid directly on the structural deck or fitted with height adjustable feet
A drainage system that intercepts rainwater and improves safety at point of access
Compatible with inverted roof, warm roof, green roof and podium deck construction
Threshold drainage with the level access requirements of part M
Pedestrian Load rated class K3
Channel lengths in a choice of three depths: 30mm, 40mm or 50mm
Modulock Channels form part of the overall drainage plan for most types of flat roof or deck construction.
Height adjustable feet elevate and correct cross falls and any irregularities in the supporting surface.
Buildings are protected from weathering at the venerable point where hard surface meets structure.
Channels and gratings are available in Grade 304 stainless steel or galvanised mild steel
Available with either a grill or slot grate finish
Straight line end to end installation with simple location clips ensures the system is fully stable
Factory manufactured or site formed irregular angles accommodate change in direction
Modulock channels can be supported directly on the structural deck or supported on height adjusters for raised paving, varying from 50mm to 150mm
Overview and Installation